Westin Deli Signature Cream Puff
Westin Deli
Pastry Boutique
Nourish your soul with a gourmet experience at The Westin Tokyo's patisserie, Westin Deli, with its myriad of savory delights from cakes, pastries, chocolates, and more.

The Westin Deli, a gourmet experience found right here in the hotel, offers an array of irresistible delicacies-a true feast for the eyes as well as the palate. Choose from our assortment of rich and delectable cakes that melt in your mouth effortlessly.

In addition to the hotel's mouth-watering cakes, Westin Deli serves takeout coffee and the bites that best complement the beverage. Aromatic and beautiful temptations include freshly baked croissants, banana bread, and camembert cheese bread. These can be enjoyed even more with the patisserie's original jams that add delightful flavors according to your preferences.
Candies, chocolates, and truffles are also available for customers who have a love for the sweeter things.

The Westin Deli invites you to an enticing journey of delectable indulgence at our Tokyo patisserie.
The Westin Deli cakes are avialable for purchase from 10am.
GLASS LAYERED SWEETS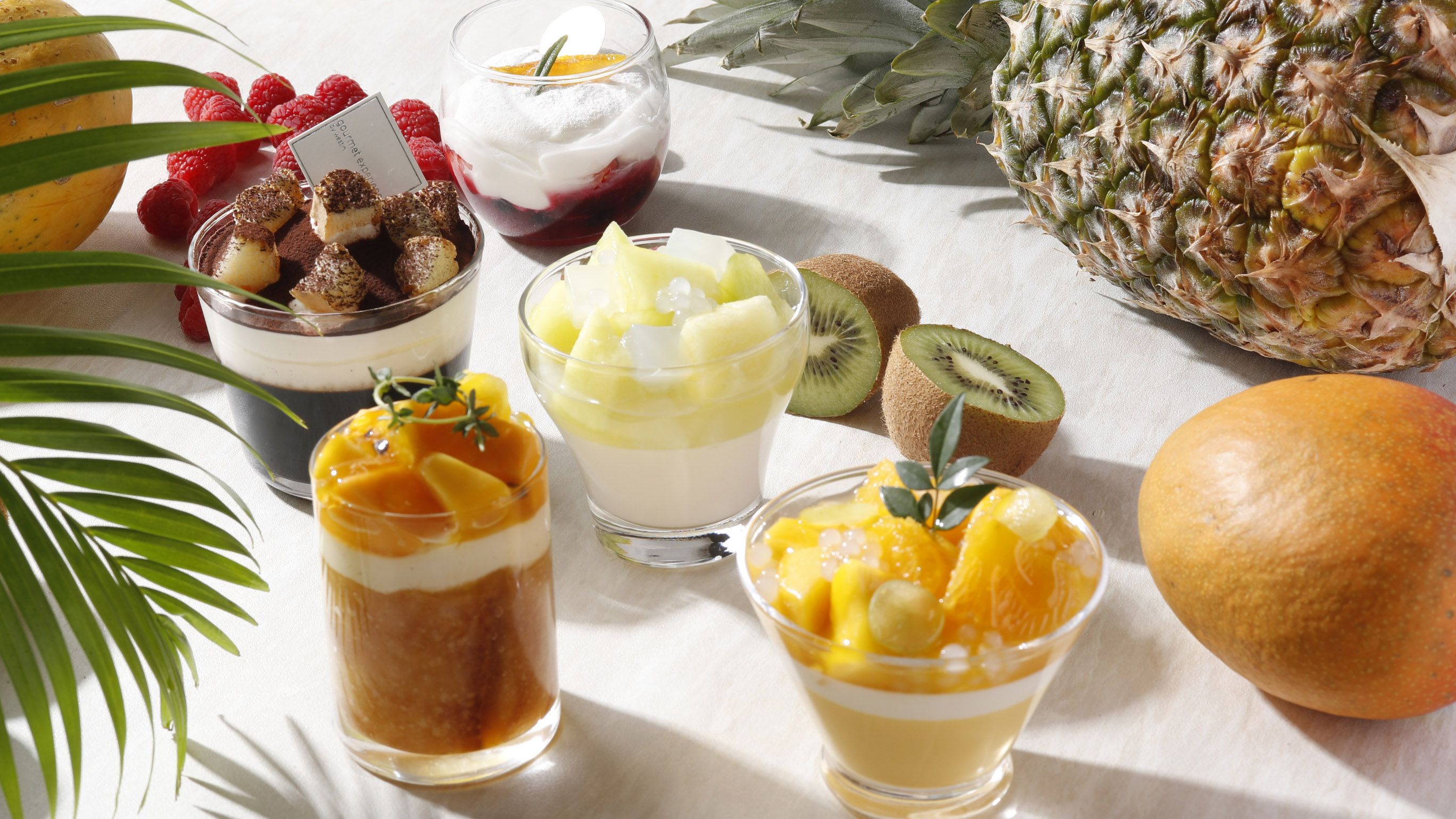 Jul 1 (Mon) - Aug 31, 2019 (Sat)
The Westin Tokyo is celebrating the summer with five dierent layered sweets, served in glassware to highlight their meticulous handiwork. From panna cotta topped with a bounty of juicy melon, to creamy mango pudding, they make a great accompaniment to a day out with friends or family.
Price: from 620 JPY each
Signature Cream Puff
Soft yet with a bite : our signature cream puffs.
These puffs made with crisp choux pastry and tightly packed with delicate, fluffy cream are bound to put a smile on your face. Cream-loving executive chef Kazuo Suzuki created this version of the famed treat, and has painstakingly perfected it over the years. No wonder it is consistently our most popular takeaway option.

Price: 560 JPY
Low Carb Camembert Cheese Cake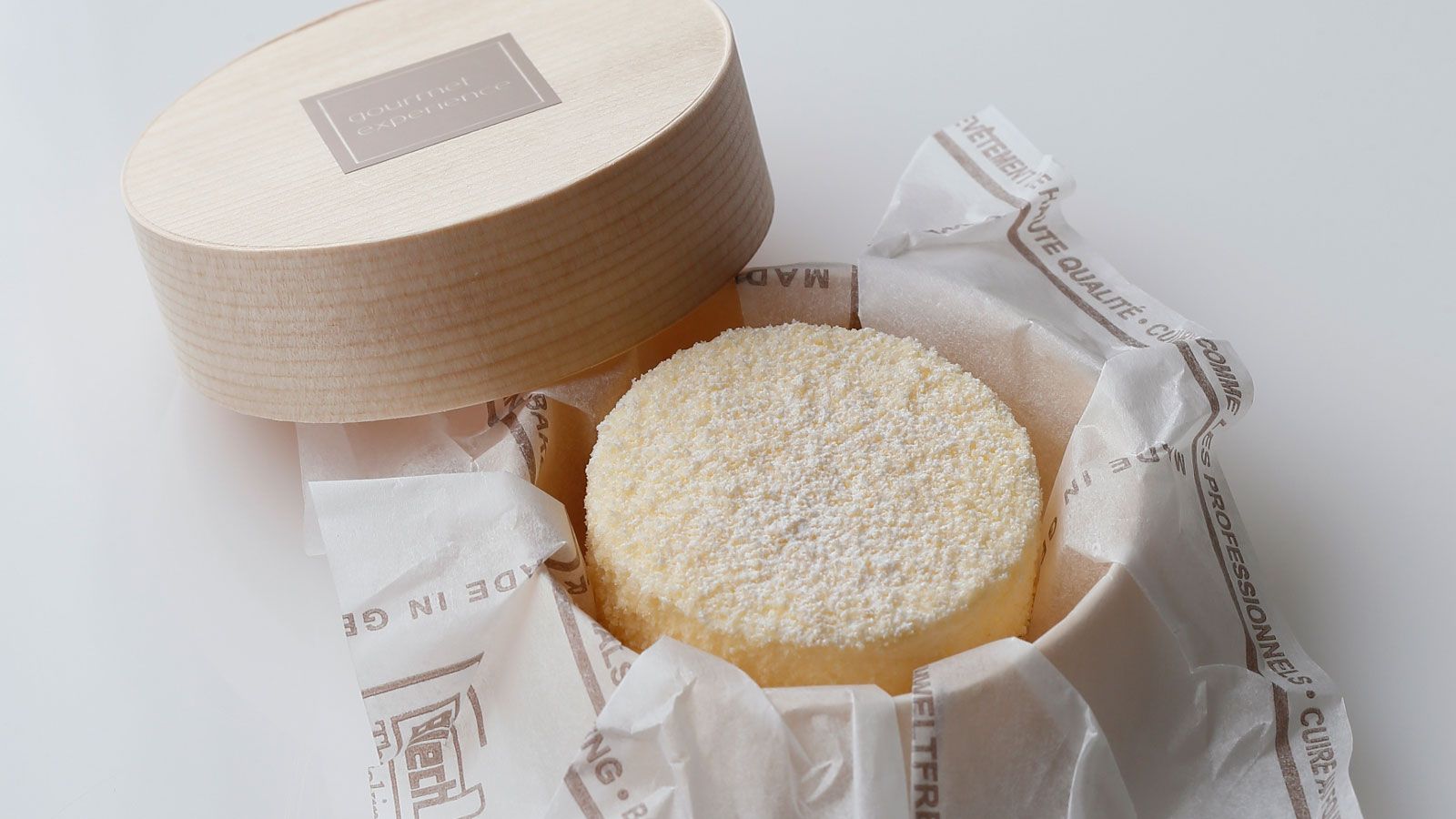 Boasting a soft, cream texture and rich cheese flavors, the low-sugar cheesecake at Westin Deli contains only 5 grams of sugar compared to 20-25 grams of a regular shortcake.

Price: 630 JPY
The Westin's Special Pudding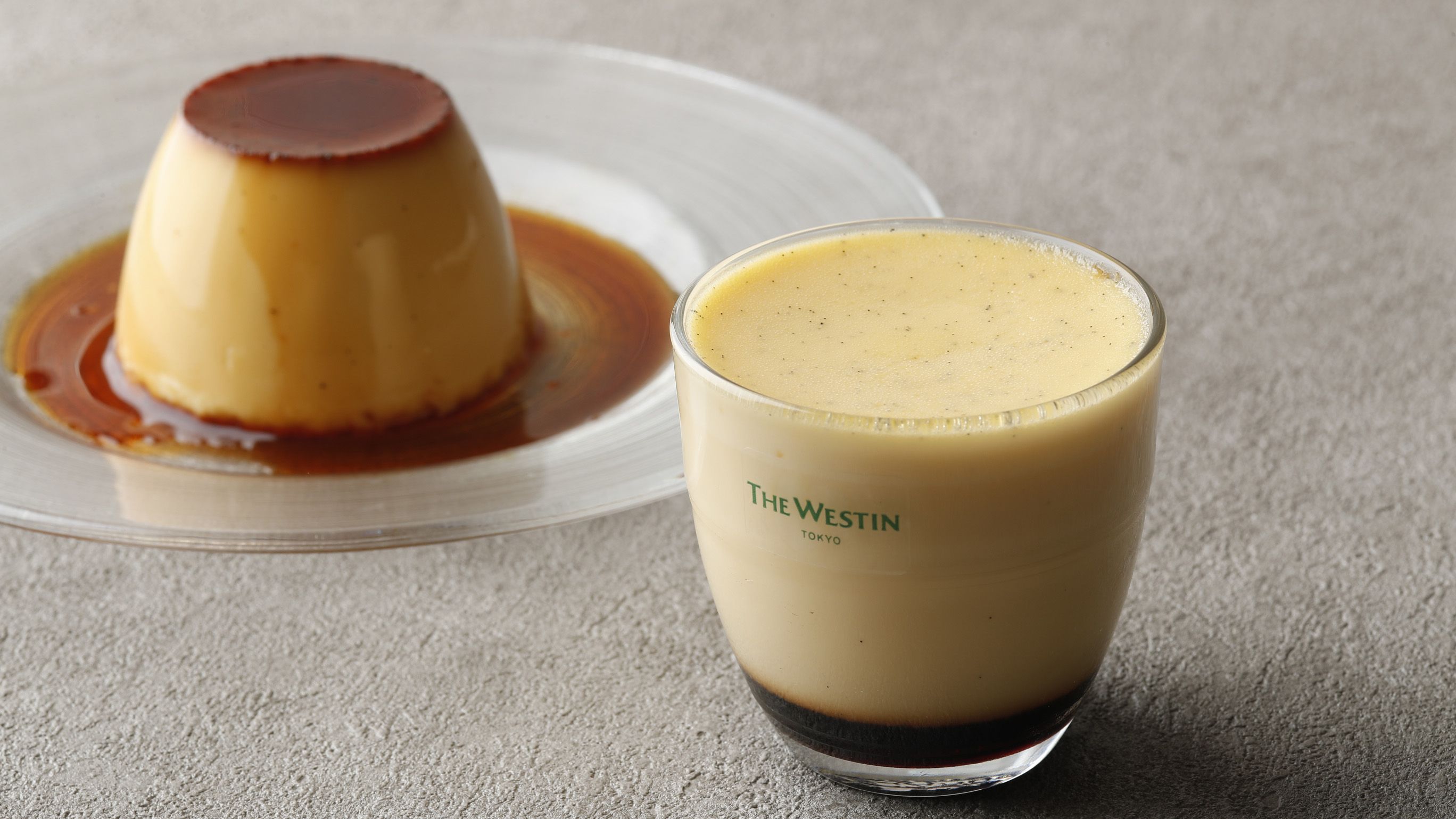 Signature pudding with a new appeal Pure satisfaction on your dessert plate.
A delicious update of gourmet experience's signature pudding,with a richer taste than ever. Saved on a plate, thesubtle bitterness of caramel source spreads and fuses wit the delicate sweetness of Wasnbon suger. composing a hevenly harmony.
Price: 540 JPY
All prices are subject to consumption tax.
Pastry Boutique Westin Deli
Business hours: 8:30 ~ 21:00
Inquiry (tel.): 03-5423-7778 (6:30 ~ 23:00)