The Terrace,Thanksgiving Buffet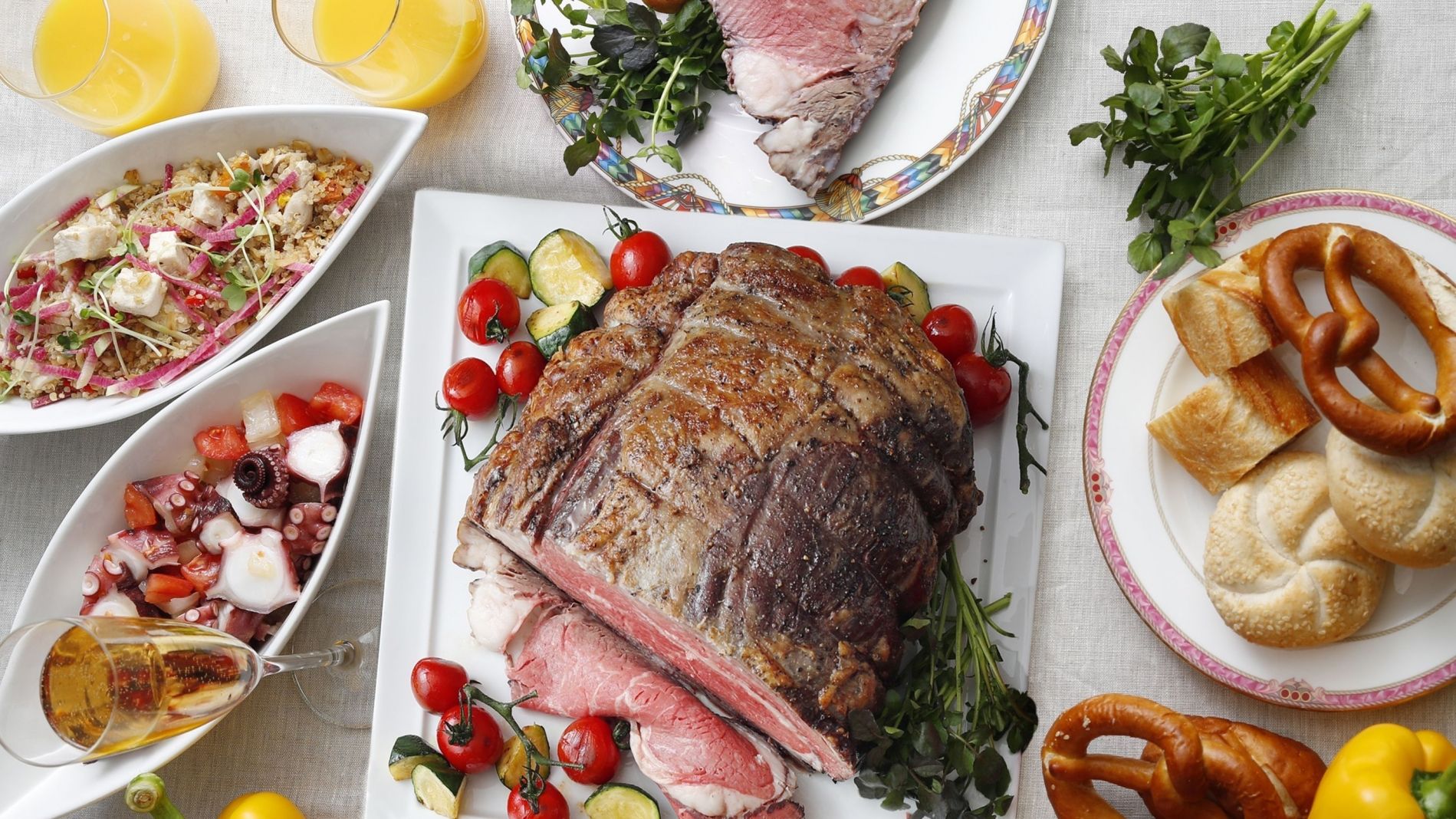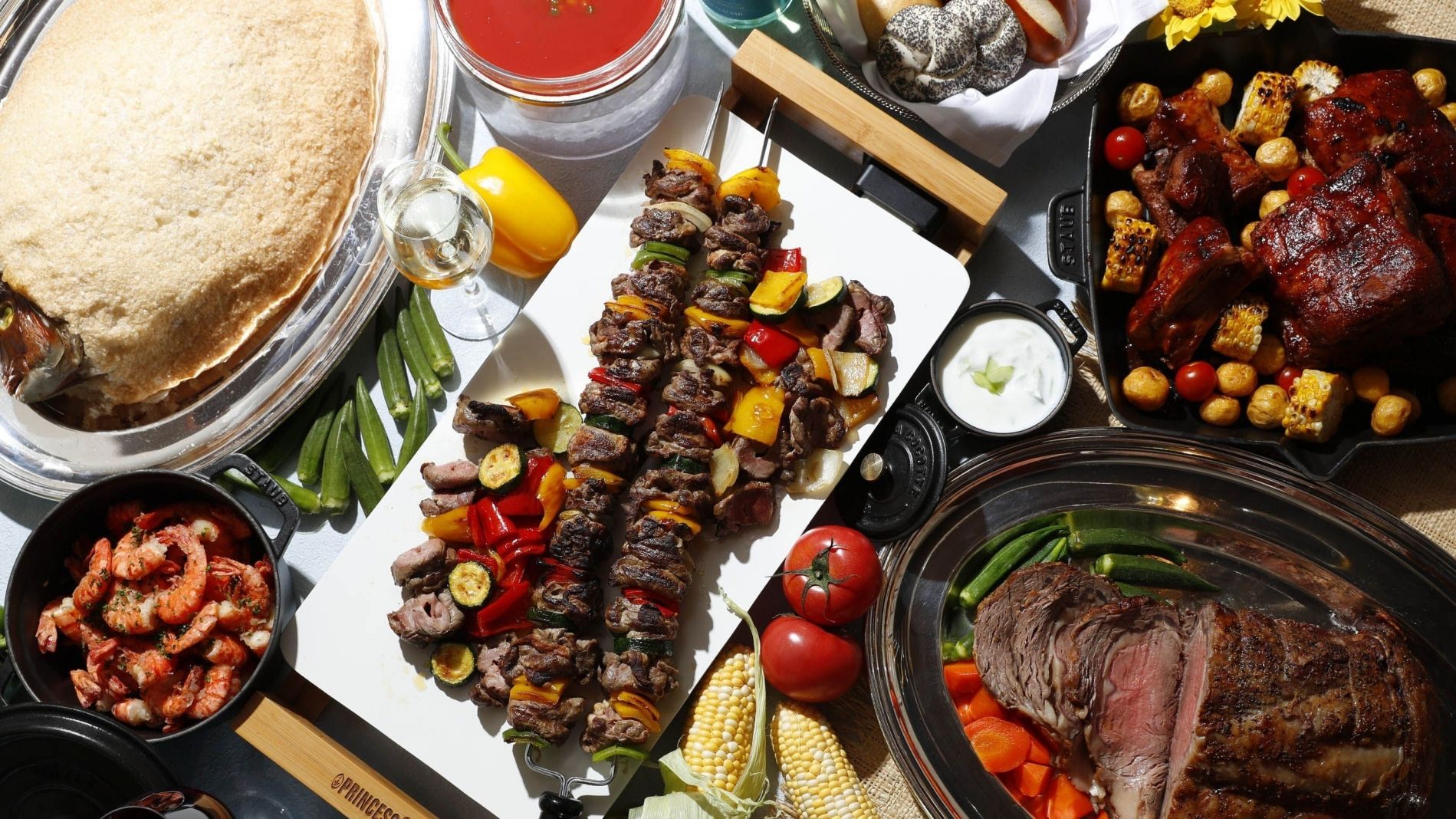 The Terrace,Summer Buffet
The Terrace,Buffet, Pie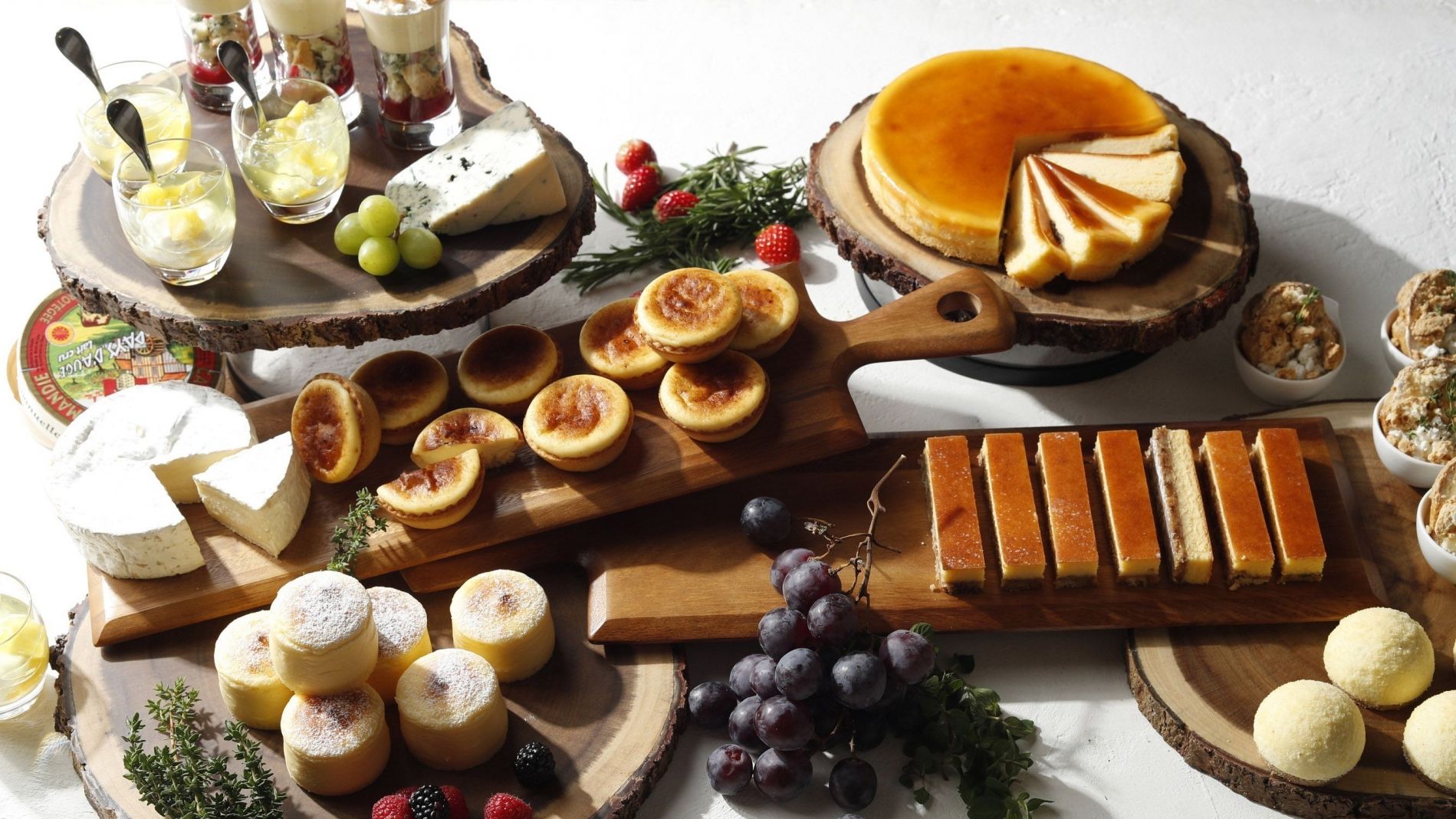 The Terrace,Cheese Dessert Buffet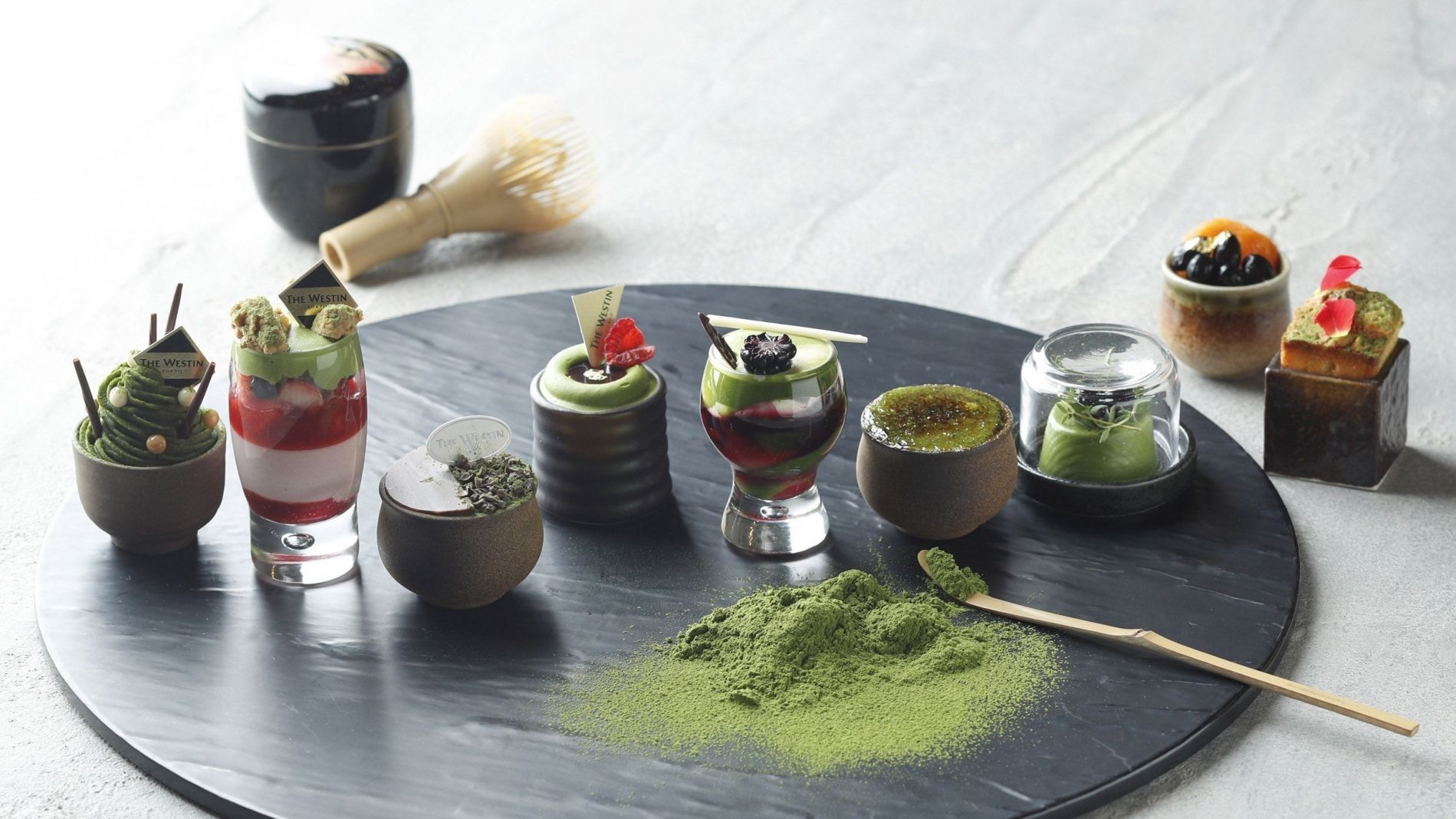 The Terrace, Macha Dessert Buffet
Home> Restaurants&Bars > The Terrace
Notice of Temporary Change to Operating Hours for Hotel Restaurants & Spa
International Restaurant The Terrace
Our all-day hotel dining restaurant, The Terrace, is The Westin Tokyo's casual open-kitchen restaurant offering a premium buffet selection of international dishes for every meal. Beloved for its breakfast, lunch, and dinner buffet, monthly themed buffet fairs, and dessert spread, The Terrace is enjoyed by locals as well as visiting guests.
While the restaurant boasts a versatile á la carte menu, The Terrace's most popular choice is its inimitable buffet, offering cuisines ranging from Italian, Austrian, and Singaporean as well as special delights for Christmas, New Year, and Thanksgiving. The hotel's breakfast buffet offers you a variety of choices to kick start your day while the luscious dessert buffets feature a myriad of artisanal cakes, flavorful ice cream, and of course, freshly brewed tea and coffee.
With an airy, sunlit atmosphere, the welcoming space is located on our first-floor Lobby level and features a patio where guests can dine outdoors. Our breakfast buffet is made more refreshing with the morning spent outside, our lunch buffet is made even more enjoyable under a parasol with a view of the verdant garden, and our buffet dinner more charming as you are greeted by the evening breeze.
The Terrace is a large venue and able to accommodate large groups, while our private dining room seats up to 10 persons.
Breakfast, Lunch & Dinner
Tel: +81-3-5423-7778
Seasonal Menu
Autumn Buffet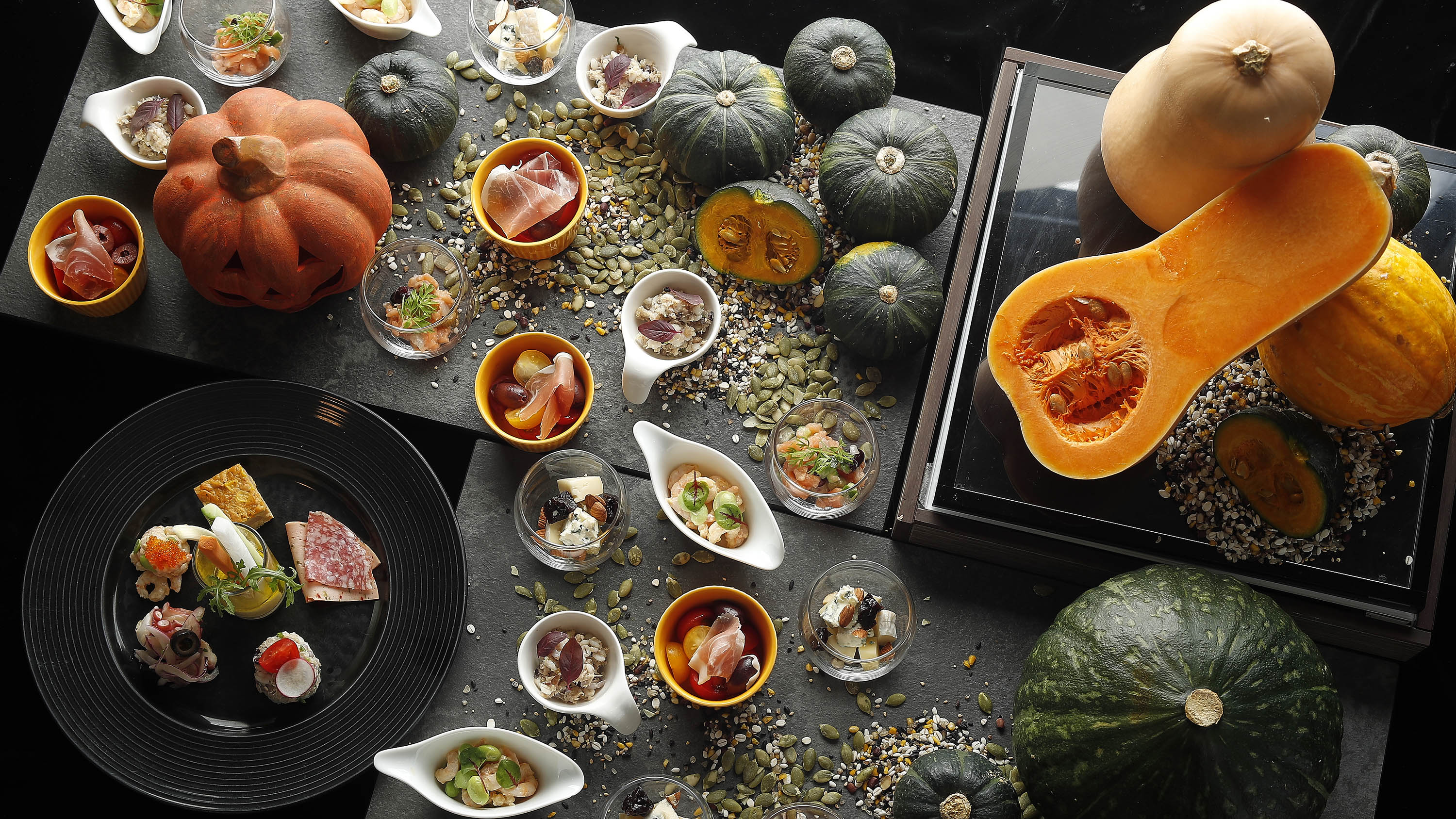 Oct 1 (Thu) ~ Nov 30, 2020 (Mon)
Enjoy autumn with best seasonal offerings. As autumn heralds the new harvest, gourmet delicacies are added to the bounty. Delight your palate with chef's special autumnal stews such as "Porcini and Chicken Stew with Truffle" and "Demi Glace Stew with Seasonal Mushrooms" for a luxurious moment.
From November 19 to 26, enjoy the Autumn Buffet menu with a Thanksgiving twist. Treat yourself to heartwarming Thanksgiving specialties such as juicy roast turkey and other delicacies.
■Time & Price
- Lunch Buffet
Weekdays (11:30~14:00, 90 minutes):Adult 4,300JPY・Child 2,200JPY
Weekends & Holidays (12:00~16:00, 105 minutes):Adult 5,100JPY・Child 2,200JPY

- Dinner Buffet
Weekdays (18:00~21:00):Adult 5,800JPY・Child 3,000JPY
Weekends & Holidays (17:00~21:00):Adult 7,100JPY・Child 3,600JPY
LO: 20:00
Call to reserve: 03-5423-7778
Christmas Buffet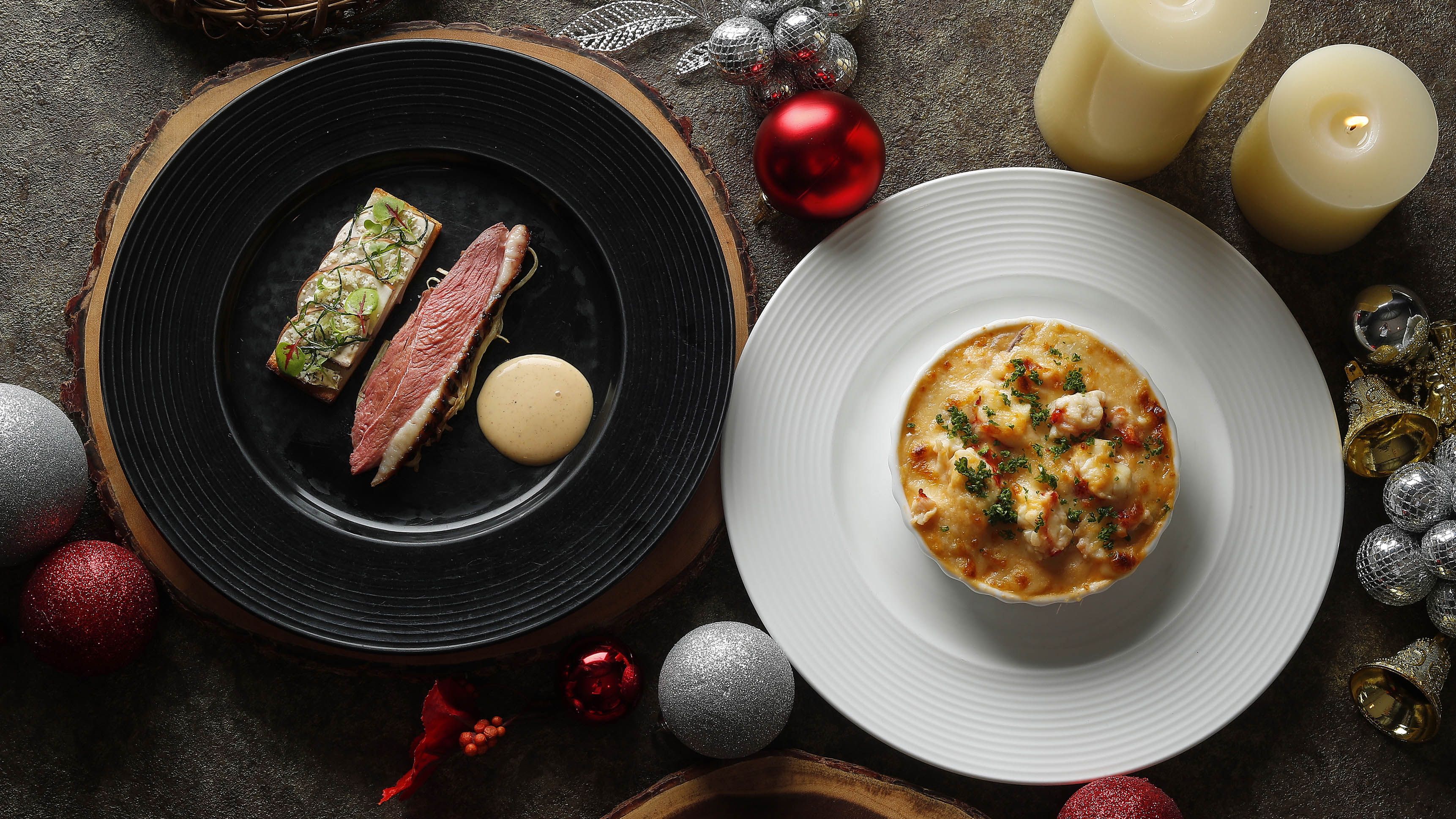 Dec 18 (Fri) ~ Dec 25, 2020 (Fri)
Tuck in to our special buffet filled with Christmas staples such as roast turkey and dishes imbued with enough festive colours to make your heart sing. Spend a merry Christmas with your loved ones with our limited-time festive line-up.
■Time & Price
- Dec 18 ~ 22, 2020
Lunch (12:00~16:00, 105 minutes per session): Adult 5,500JPY・Child 2,700JPY 
Dinner (17:00~22:00, L.O. 21:30): Adult 9,300JPY・Child 4,500JPY 
- Dec 23 ~ 25, 2020
Lunch (12:00~13:45/14:15~16:00): Adult 5,500JPY・Child 2,700JPY 
Dinner (17:00~19:00/19:30~21:30): Adult 9,300JPY・Child 4,500JPY  
Chef's Table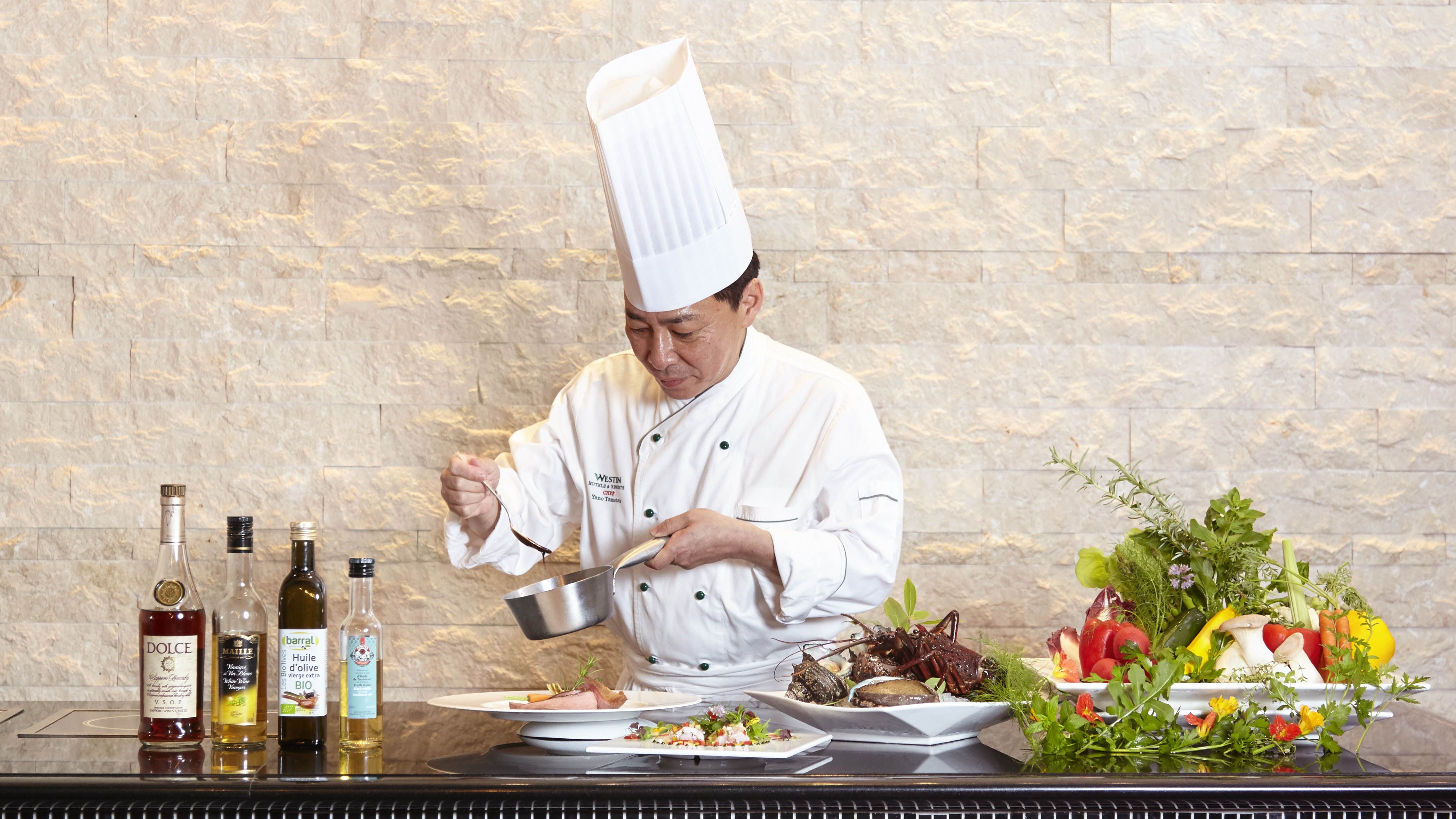 Enjoy an one-of-a-kind dining experience at The Chef's Table. Watch as the chef crafts a bespoke menu using best-in-season ingredients and house-grown herbs freshly picked from The Westin Garden with artistic flair. The Chef's Table menu is available for both lunch and dinner in The Terrace's private room.
*Maximum 5 guests per session. *Face mask will be put on during the Chef's Table session.
■Lunch: 15,000JPY per guest
■Dinner: 20,000JPY per guest
The Westin Tokyo Takeaway Menu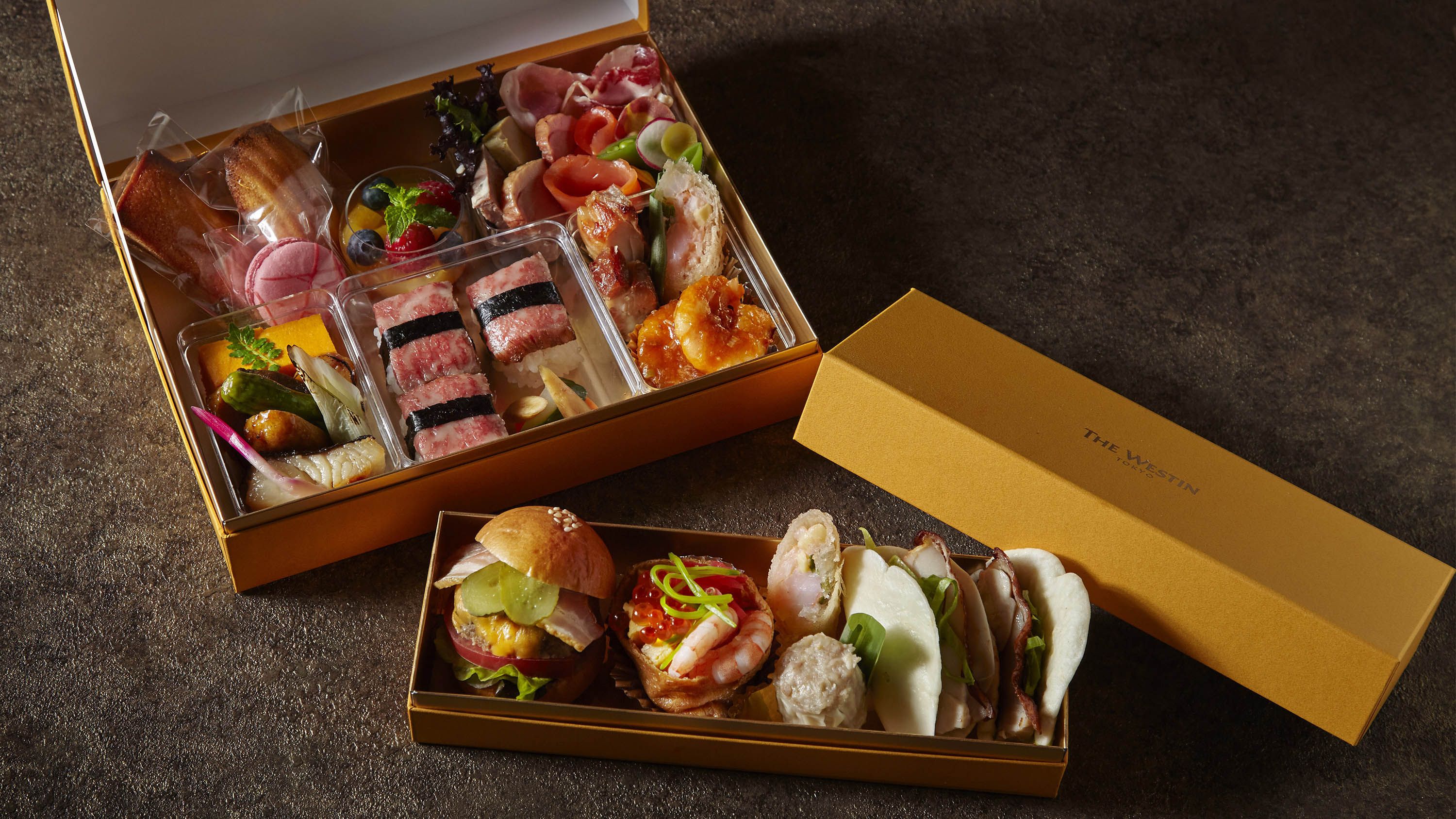 Takeaway menu from The Terrace is available from 12:00 ~ 21:00 daily, enjoy a culinary meal in the comfort of your own house or dine at The Westin Garden. Reservation required.
Chocolate Dessert Buffet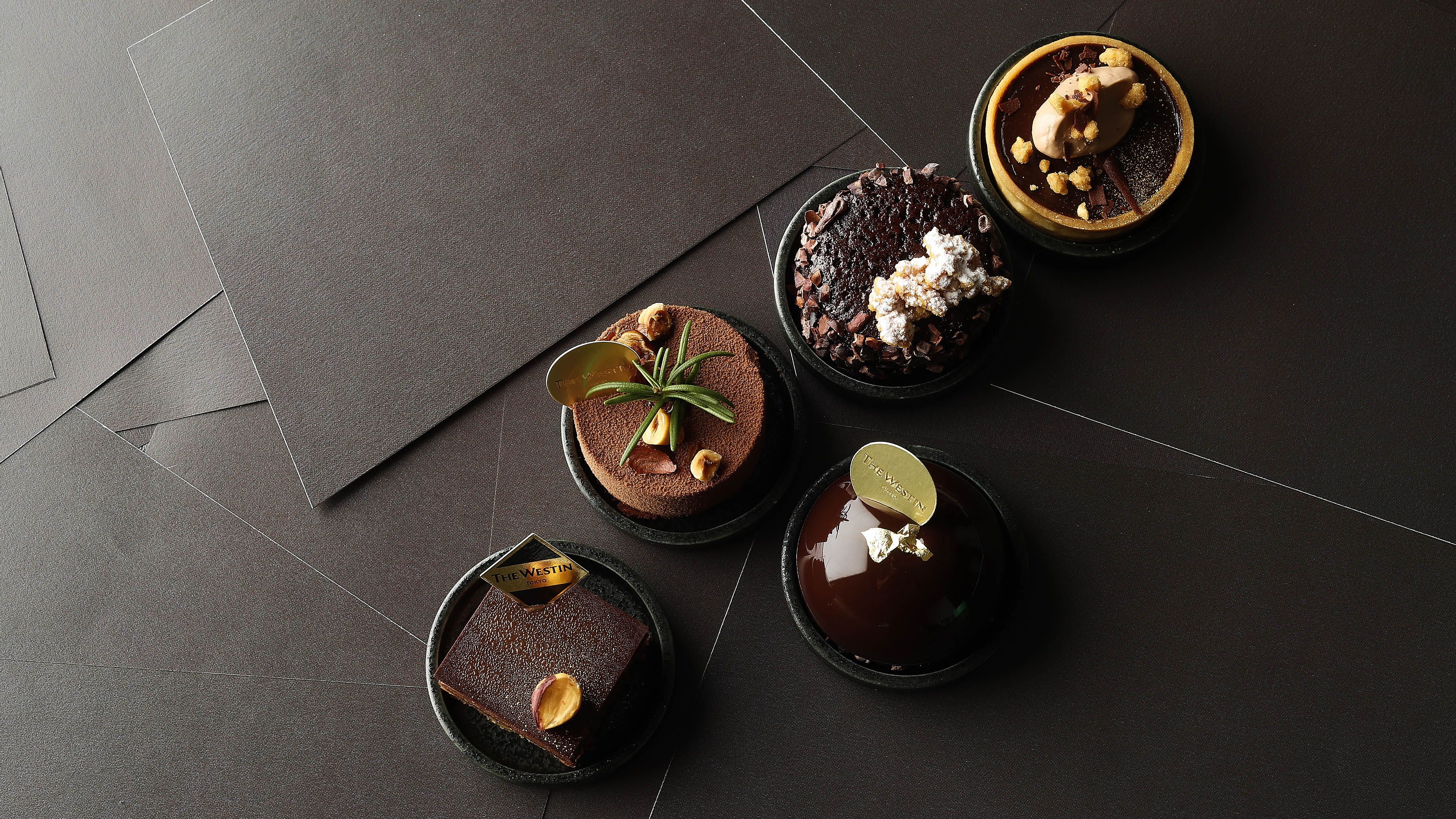 Oct 1 (Thu) ~ Nov 30, 2020 (Mon)
From classic baked delights to dainty sweets served in glasses, experience the full breadth of chocolate wonders this autumn. The menu will change monthly, during which you'll be able to enjoy different types of indulgent chocolate sweets.
■Time & Price
- 14:30~17:00 (150 minutes):Adult 4,500JPY・Child 2,250JPY
- 14:50~16:50 (120 minutes):Adult 4,200JPY・Child 2,100JPY
Christmas Dessert Buffet
Dec 1 (Tue) ~ Dec 11, 2021 (Fri)
Experience a sumptuous Christmas dessert spread highlighted with festive favourites and enticing visual presentations, from the enticing shortcakes, mont blanc dessert, to the classic stollen, all guarantee a sweet moment.
■Time & Price
- 14:30~17:00 (150 minutes):Adult 4,500JPY・Child 2,250JPY
- 14:50~16:50 (120 minutes):Adult 4,200JPY・Child 2,100JPY
Strawberry Dessert Buffet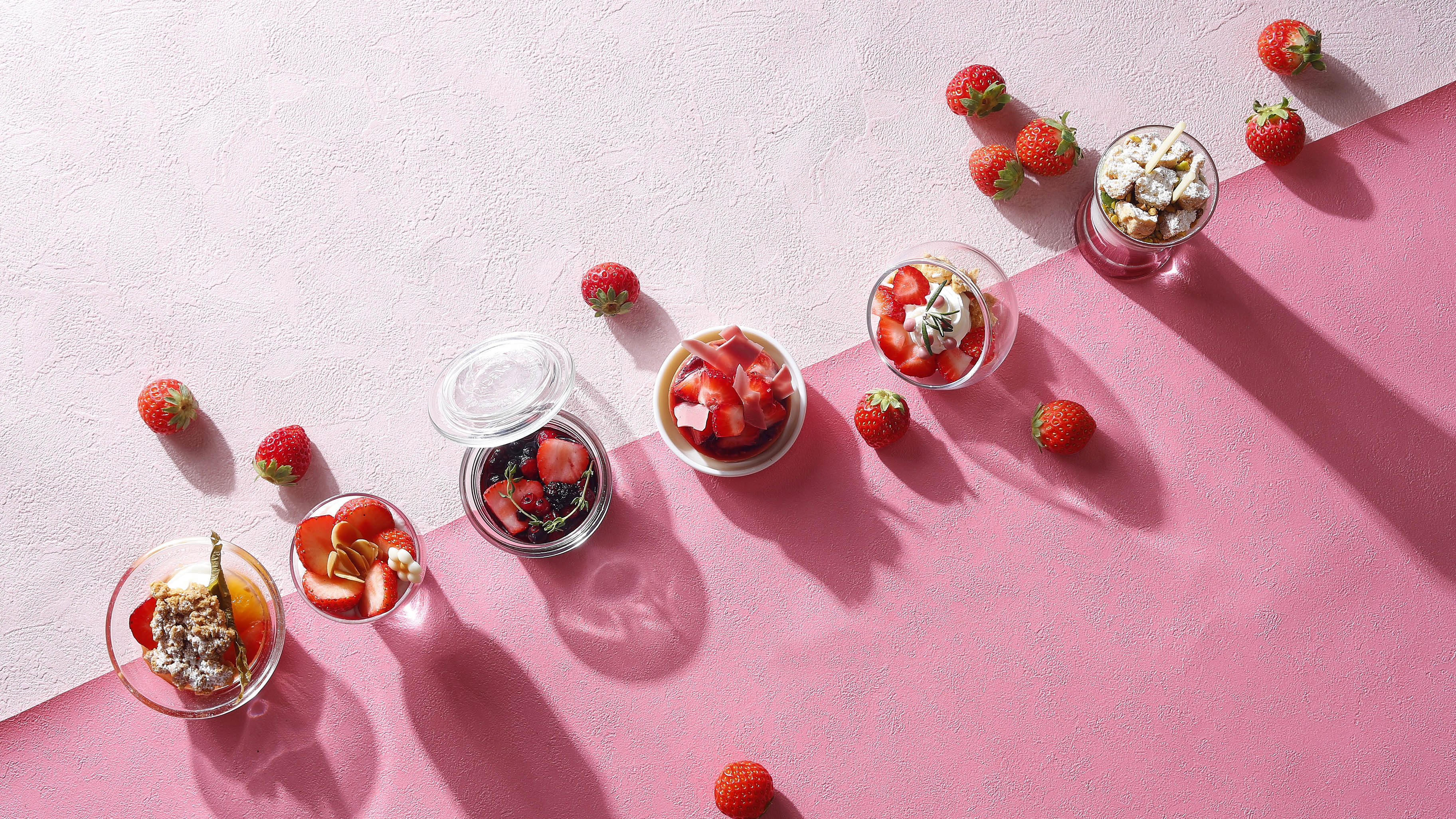 Jan 6 (Wed) ~ Apr 30, 2021 (Fri)
Winter is when Japanese strawberries are in season and taste the best. Indulge in the luscious line-up of strawberry-themed desserts using the sweetness of strawberries, enhanced with a monthly rotating menu of over 100 unique sweets in total across January to April.
From the classic "Strawberry Shortcake" to the aromatic "Belvedere-flavored Strawberry Macedonia", enjoy our berry-licious wonders with 16 different beverages for the ultimate dessert sensation.
■Time & Price
- 14:30~17:00 (150 minutes):Adult 4,500JPY・Child 2,250JPY
- 14:50~16:50 (120 minutes):Adult 4,200JPY・Child 2,100JPY
THE TERRACE'S GRAND BUFFET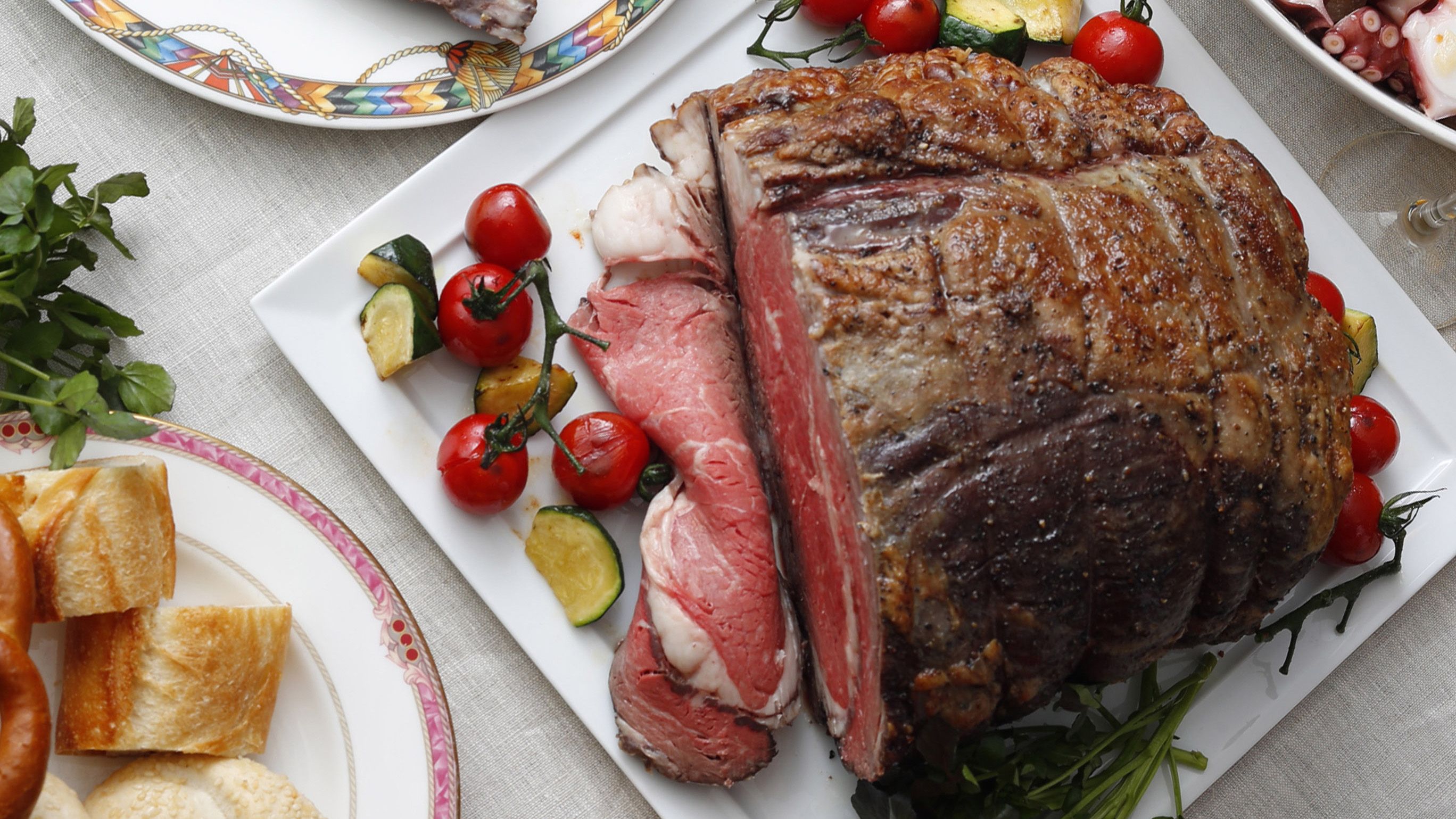 All Time Classic Offering
Dazzling buffet full of taste and excitemenmt.
A diverse line-up of more than 50 international dishes from appetizers to desserts, all having refined hotel-made quality and taste without exception. The entertaining performance by The Terrace's chefs adds even more to this fantastic buffet.
Westin Deli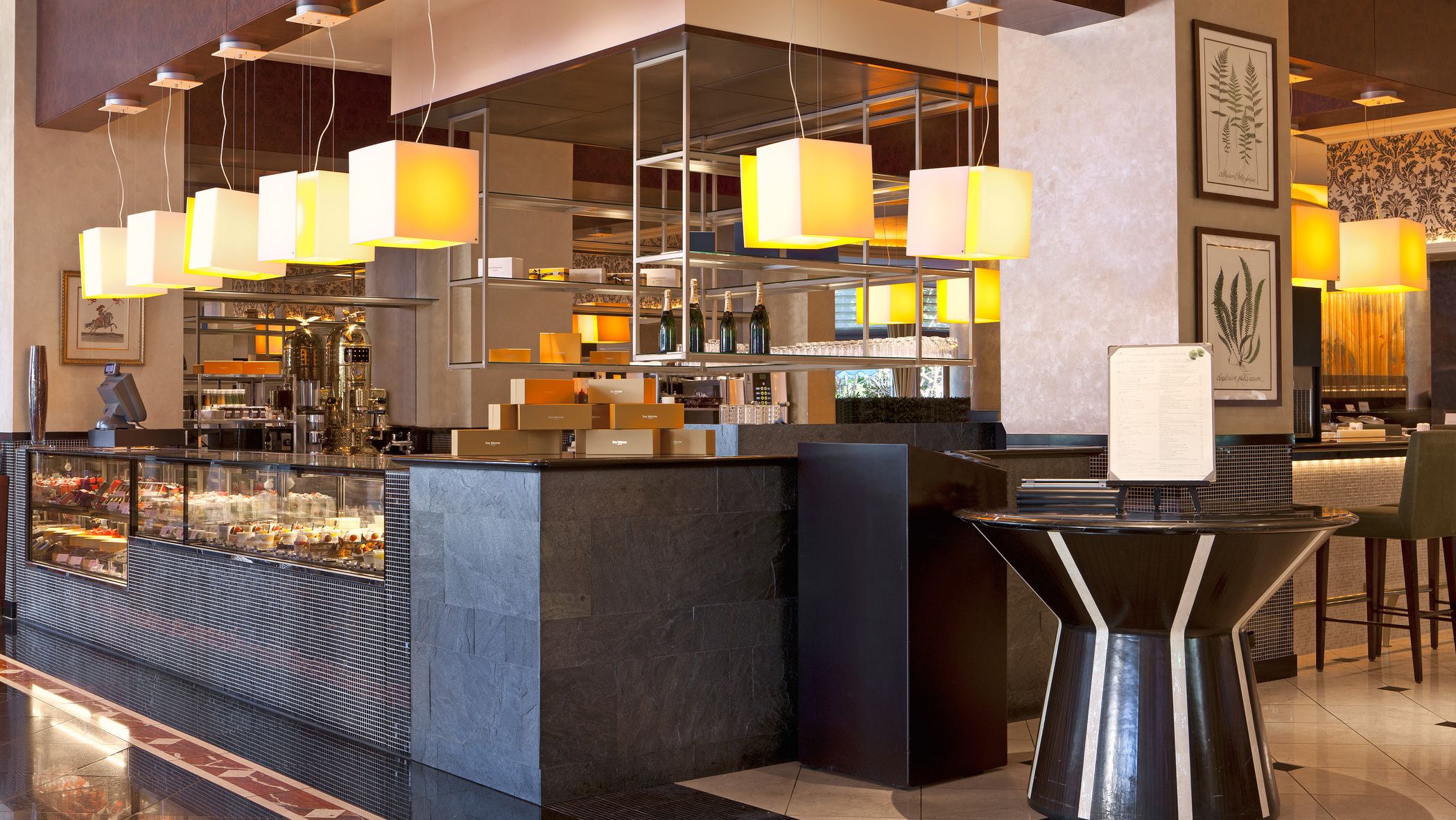 Nourish your soul with a gourmet experience at The Westin Tokyo's patisserie, Westin Deli, with its myriad of savory delights from cakes, pastries, chocolates, and more.
Enjoy a gourmet experience found right here in the hotel, offers an array of irresistible delicacies-a true feast for the eyes as well as the palate. Choose from our assortment of rich and delectable cakes that melt in your mouth effortlessly.
Infomation
International Restaurant The Terrace
Opening Hours:
Breakfast: 7:00 AM - 10:30 AM
A la carte order: 7:00 AM - 20:00 PM

Number of Seats: 175
Smoking Permitted: No
Atmosphere: vibrant and contemporary
Serving Style: Buffet
Dress Code: Casual
Address: 1F The Westin Tokyo, 1-4-1 Mita, Meguro-ku, Tokyo 153-8580

Marriott Bonvoy Restaurants + Bars Benefits
Every meal is a reason to celebrate. Enjoy member-exclusive dining privileges for any and every occasion.
Exclusive savings starts from 10% off with additional points.
International Restaurant The Terrace
Opening Hours: Breakfast: 6:30 AM - 10:30 AM (a la carte ~11:00 AM) Lunch: 11:30 AM - 14:30 PM Dessert: 15:00 AM - 17:00 PM Dinner: 18:00 PM - 21:30 PM
Number of Seats: 175
Smoking Permitted: No
Atmosphere: vibrant and contemporary
Serving Style: Buffet
Dress Code: Casual
Address: 1F The Westin Tokyo, 1-4-1 Mita, Meguro-ku, Tokyo 153-8580