Home> Restaurants&Bars > The Terrace
Notice of Temporary Change to Operating Hours for Hotel Restaurants & Spa
International Restaurant The Terrace
Our all-day hotel dining restaurant, The Terrace, is The Westin Tokyo's casual open-kitchen restaurant offering a premium buffet selection of international dishes for every meal. Beloved for its breakfast, lunch, and dinner buffet, monthly themed buffet fairs, and dessert spread, The Terrace is enjoyed by locals as well as visiting guests.
While the restaurant boasts a versatile á la carte menu, The Terrace's most popular choice is its inimitable buffet, offering cuisines ranging from Italian, Austrian, and Singaporean as well as special delights for Christmas, New Year, and Thanksgiving. The hotel's breakfast buffet offers you a variety of choices to kick start your day while the luscious dessert buffets feature a myriad of artisanal cakes, flavorful ice cream, and of course, freshly brewed tea and coffee.
With an airy, sunlit atmosphere, the welcoming space is located on our first-floor Lobby level and features a patio where guests can dine outdoors. Our breakfast buffet is made more refreshing with the morning spent outside, our lunch buffet is made even more enjoyable under a parasol with a view of the verdant garden, and our buffet dinner more charming as you are greeted by the evening breeze.
The Terrace is a large venue and able to accommodate large groups, while our private dining room seats up to 10 persons.
Breakfast, Lunch & Dinner
Tel: +81-3-5423-7778 (10:00~22:00)
Seasonal Menu
The Terrace Grand Buffet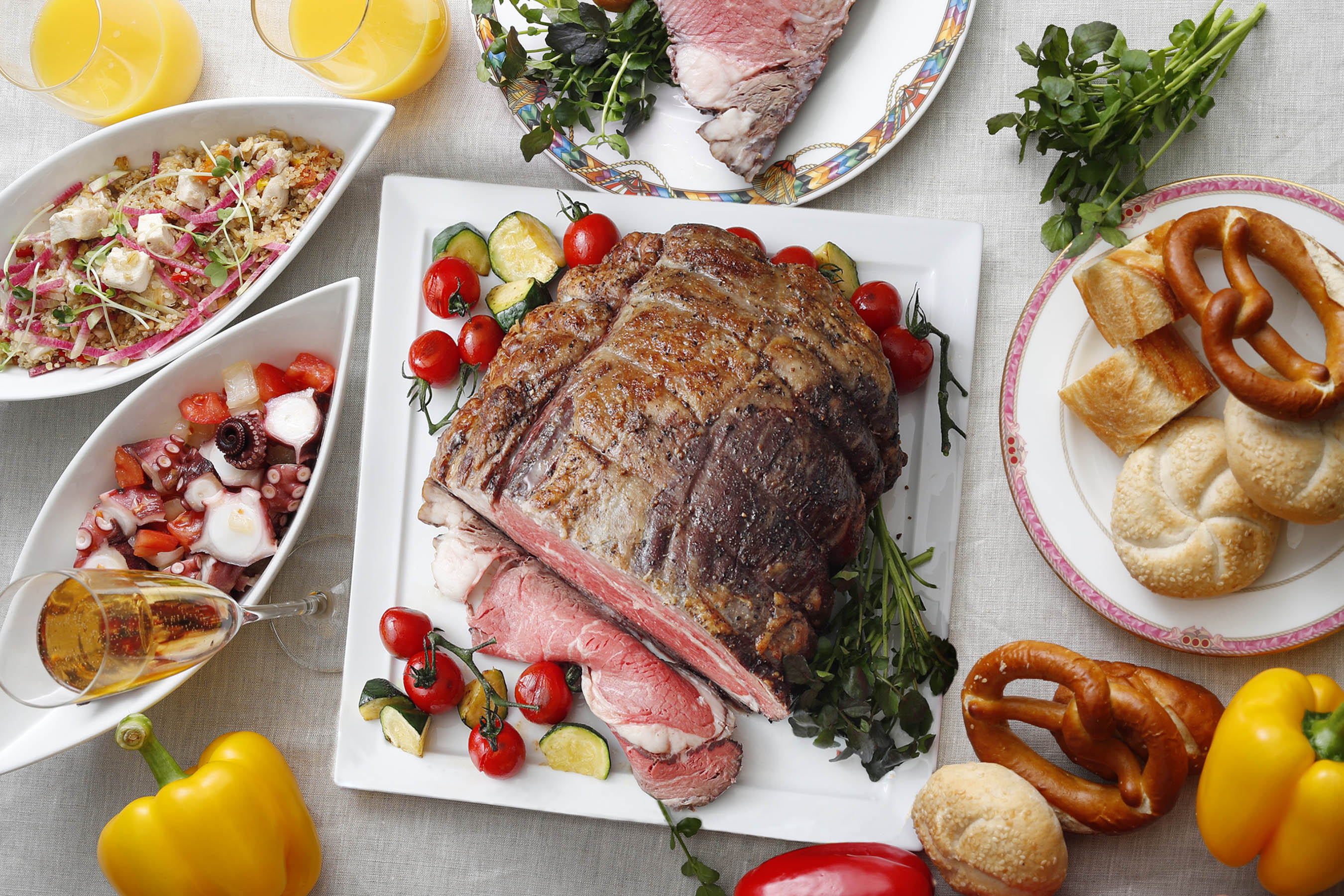 Dec 26, 2022 (Mon) ~ Feb 28, 2023 (Tue)
A dazzling buffet full of taste and excitement, enjoy a diverse line-up of hotel-made delicacies ranging from appetizers to desserts crafted by the culinary team.
Ozoni (Japanese rice cake soup) and auspicious Osechi delights will be served during New Year period (Jan 1 – 3) during both lunch and dinner period.
■Lunch Buffet
Weekdays(11:30~14:00, 90-minute limit)
Adult: 5,700JPY Child: 3,000JPY
Weekends & Holidays(12:00~13:45/14:15~16:00)
Adult: 6,700JPY Child: 3,000JPY
■Dinner Buffet
Weekdays(18:00~21:30, 2-hour limit)
Adult: 7,500JPY Child: 4,000JPY
Weekends & Holidays(17:00~21:30, 2-hour limit)
Adult: 9,100JPY Child: 4,700JPY
Reserve online or via phone: +81-3-5423-7778
Strawberry Dessert Buffet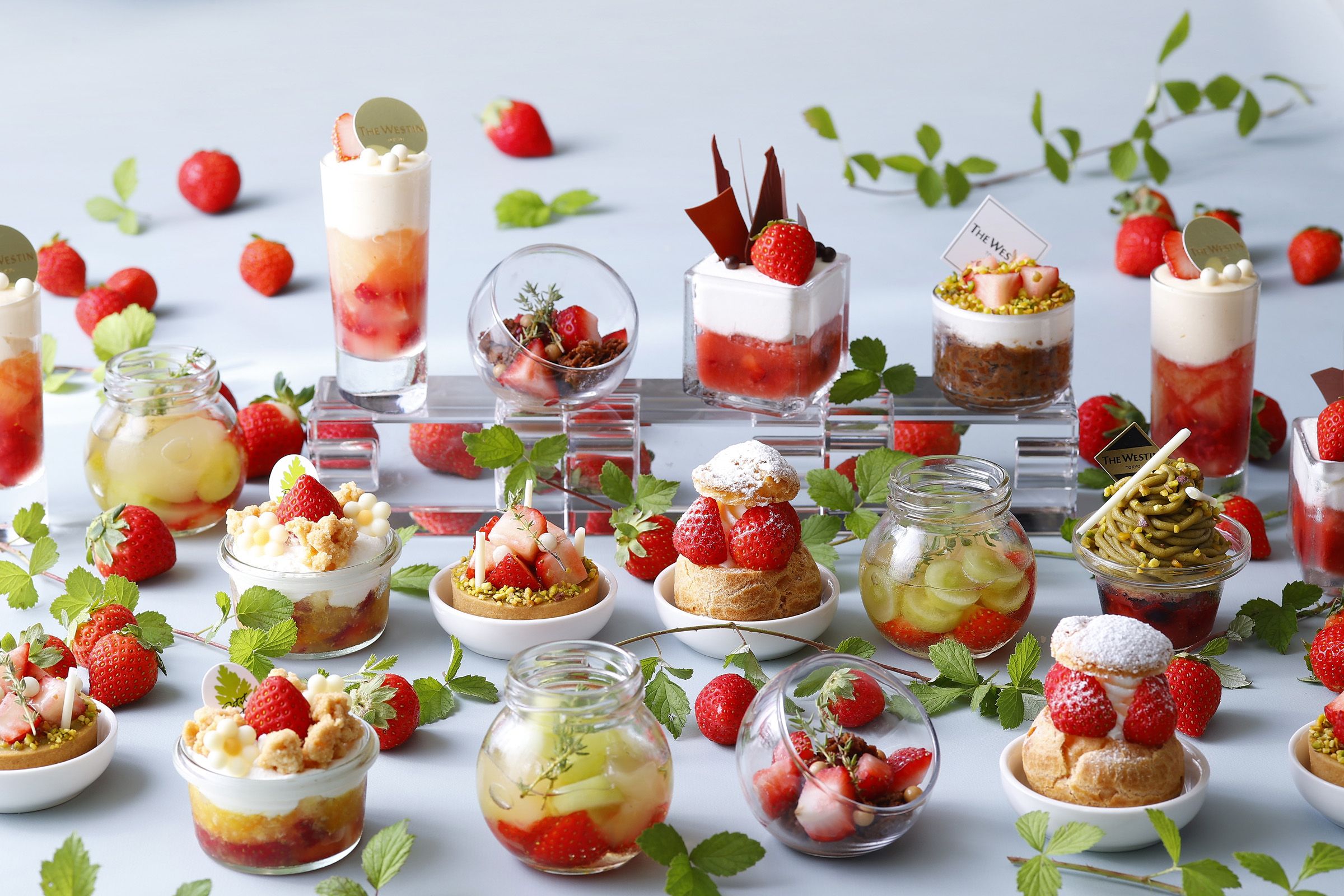 Jan 5 (Thu) ~ Apr 28, 2023 (Fri)
Winter is when Japanese strawberries are best in season - indulge in the luscious line-up of strawberry-themed desserts such as the classic Strawberry Shortcake, assorted glass desserts and baked delights, together with a selection of beverages for the ultimate dessert sensation.
This dessert buffet is available with a monthly rotating menu of over 100 unique sweets in total across January to April.
■Time & Price (Weekdays only)
- 14:30~17:00 (150 minutes):Adult 6,000JPY・Child 2,900JPY
- 14:50~16:50 (120 minutes):Adult 5,800JPY・Child 2,900JPY
Reserve online or via phone: +81-3-5423-7778
*Reservations for dessert buffet can be made up to 2 months in advance
The Westin Tokyo Takeaway Menu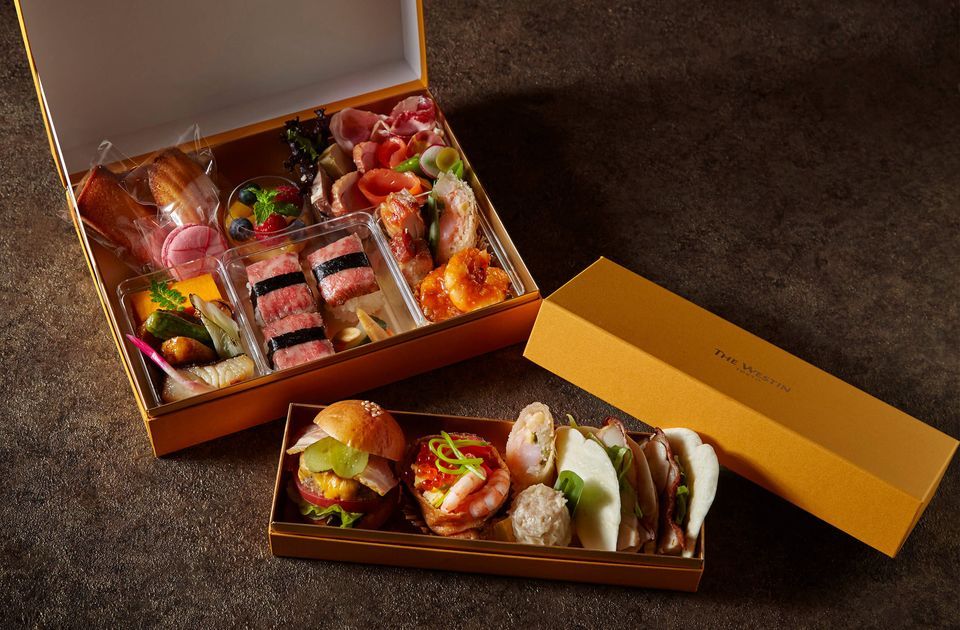 Takeaway menu from The Terrace is available from 12:00 ~ 21:00 daily, enjoy a culinary meal in the comfort of your own house or dine at The Westin Garden. Reservation required.
The Westin Tokyo Food Delivery Service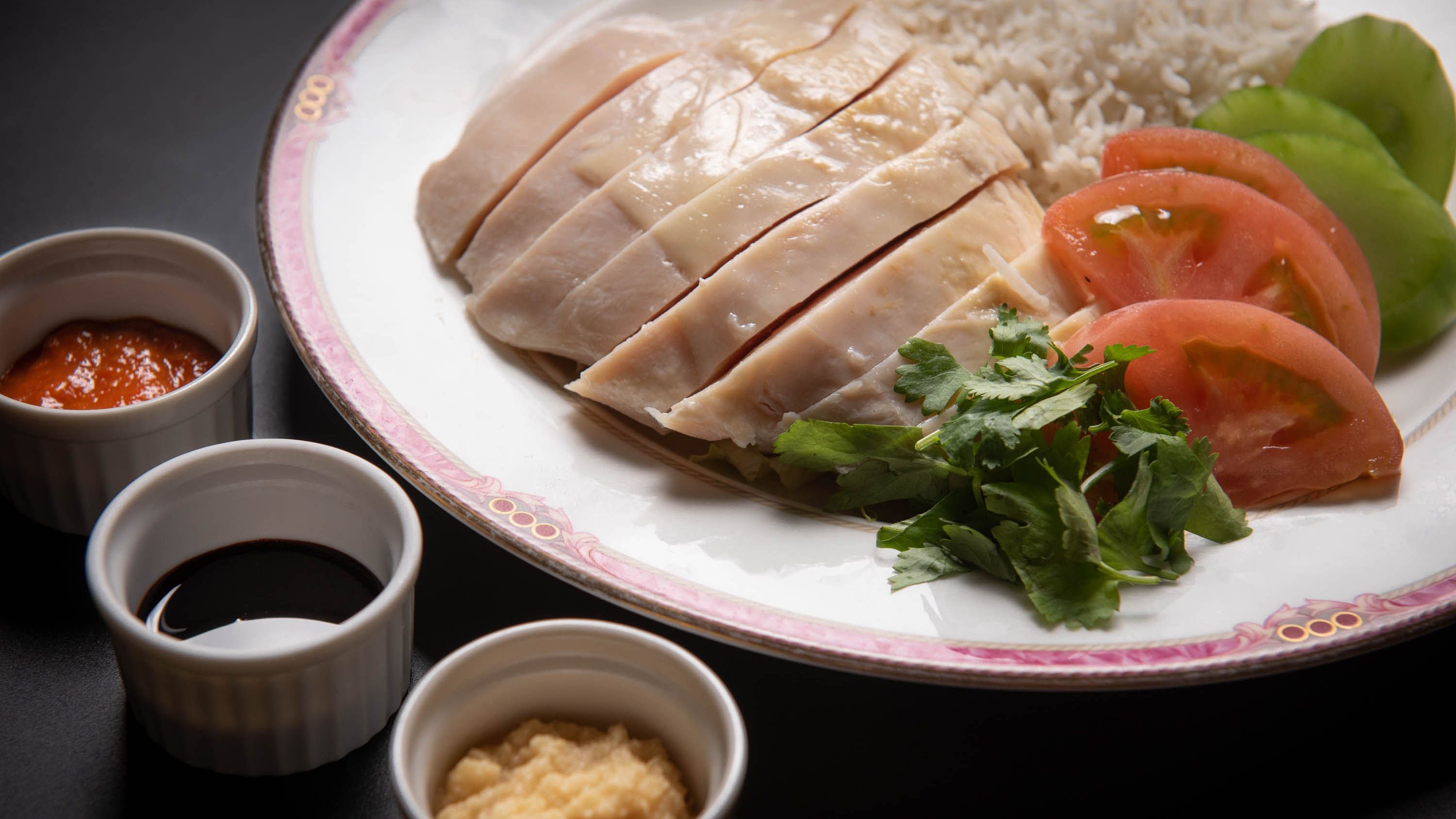 Westin Deli
Nourish your soul with a gourmet experience at The Westin Tokyo's patisserie, Westin Deli, with its myriad of savory delights from cakes, pastries, chocolates, and more.
Enjoy a gourmet experience found right here in the hotel, offers an array of irresistible delicacies-a true feast for the eyes as well as the palate. Choose from our assortment of rich and delectable cakes that melt in your mouth effortlessly.
INFORMATION
International Restaurant The Terrace
Hours:
View operating hour details
Price:
All prices are inclusive of tax and service charge.
Discounts and privileges are not applicable to special events.
Number of Seats: 175
Smoking Permitted: No
Atmosphere: vibrant and contemporary
Serving Style: Buffet
Dress Code: Casual
Address: 1F The Westin Tokyo, 1-4-1 Mita, Meguro-ku, Tokyo 153-8580

Marriott Bonvoy Restaurants + Bars Benefits
Join our free Marriott Bonvoy® membership to earn points whenever you dine at participating restaurants and bars.

0